Maximilian Haberstock

Biography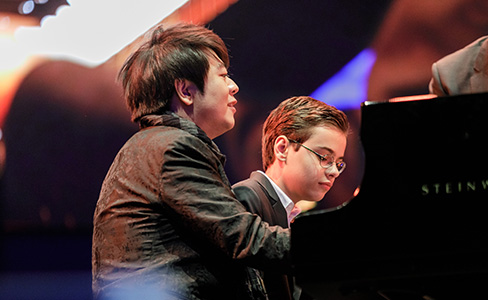 "I think he is wonderful;
we had a great great time and I am so proud that we performed together."
Lang Lang, 2017

Maximilian Haberstock (2004) is a sixteen-year-old musician who is currently studying piano, composition and conducting in Munich. He is an eleventh-grader at the humanistic Wilhemsgymnasium as well as a pre-college piano student of Prof. Thomas Böckheler at the University of Music and Performing Arts Munich.
Maximilian has been playing piano since the age of six. He has consistently won first prizes in many piano competitions, including "Jugend musiziert" and the Carl Bechstein Competition.
Maximilian Haberstock

Impressions
Recent News

Max Haberstock in the press
Maximilian Haberstock conducts Mozart Violin Concerto No. 5
Category: Concerts, Maximilian, Press
Maximilian takes part in the 2020 edition of the Stars & Rising Stars Festival as a pianist and a composer with the premiere of h...